Have you ever wanted to be a magician? Maybe take the powers of the elements in your own hands and step into a VR adventure the likes of which you've never seen? That's what you're going to get as you war against other magicians on a virtual scale in SpellPunk VR from Incineration Productions. Learn more about this enchanting game coming out later this month, below!
---
Warring Magicians — To the Battlefield! Dynamic Magical Multiplayer Battler SpellPunk VR Enchants Early Access This April
Jam Out with Your Mana Out in High-Intensity Competitive Spellcasting Virtual Reality Game Featuring Music From Award-Winning Composer Penka Kouneva
Incineration Productions — a game studio comprised of powerhouse developers on the cutting edge of game design — today announced that their virtual reality Windows PC game SpellPunk VR will open up the spellcasting battle arena on April 24, 2020, in Steam and Viveport Early Access. Arcane anarchists, conjure up some attitude — you're gonna need it!
Prepare to become (and face off against) mighty magicians in a stunningly surreal world with a vibrant comic book aesthetic and sick musical tracks. In SpellPunk VR, you embody a full-body avatar who must duel in fast-paced mana-manipulating multiplayer battles. SpellPunk VR puts extraordinary powers at your fingertips, allowing you to cast some wild wizardry against offline or online foes by drawing magical symbols to unleash terrorizing magical attacks. There's no spellbook or menus here, champ. You'll have to correctly draw your various spells in the air with your hands while facing opponents in the three leveled game modes.
"We are excited to invite players to dive into a fully immersive world and live their powerful mage fantasies with SpellPunk VR," said Incineration Productions CEO, Gergana Gruncharova. "While the game is nearly fully developed, we are eager to hear feedback from players in order for us to fine-tune SpellPunk VR and provide an even more thrilling experience when it exits Early Access."
Looking for some Tolkien-esque wizard worlds? Kid, this ain't your momma's spell-casting game! Immerse yourself in unique environments from mysterious and apocalyptic dimensions unknown. Dramatic lighting effects shape the world around you while extraordinary visual spell effects amp up the power you'll have at your fingertips.
Rock out to a wicked mix of hip-hop and electronic beats created by world-renowned feature film and game composer Penka Kouneva –– best known for her work as lead orchestrator on blockbusters including Need for Speed and Ender's Game; co-composer on Prince of Persia: The Forgotten Sands; and as an orchestrator on Transformers: Revenge of the Fallen, Starcraft II, Diablo III, World of Warcraft (Cataclysm, Warlords of Draenor, Legion).
Wanna get your magic on? Watch the SpellPunk VR Early Access Trailer Here: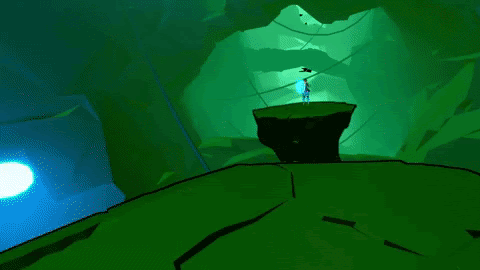 Initial Early Access Launch Features:
Throw Up Some Shapes: Instead of choosing spells from a cumbersome menu, become a virtual sorcerer and use your own finger-wands to draw magic symbols in the air for a fully "hands-on" spell slingin' experience. Cast one-handed or conjure more powerful incantations by combining spells with both hands. String combinations of spells together for the ultimate show of wizardry. With offensive, defensive, and healing spells part of your arsenal, no matter what your playstyle is, you're fully loaded with everything you need to achieve victory.
More Than Just Floating Hands: Gear up as a full-bodied virtual duelist for a truly immersive combat simulation. Each avatar comes equipped with enchanted masks that feature holographic emoji expressions that change based on how you're faring in battle, bringing a whole new meaning to "bringing your game face."
No Flutes, Lutes, or Lyres: This ain't your granddaddy's magical dogfight; SpellPunk VR features a slappin' Hip-Hop and EDM soundtrack composed by one of the top musicians in film and gaming to keep energy levels high as combatants blow each other to bits with fireballs and curses.
Three Tiers of Matchmaking: Whether a lowly apprentice or a Master Mage, Casual, Normal, and Ranked region-specific matchmaking allows you to climb the ranks — or not — at your own speed. As a trainee thaumaturge, you can even develop your skills offline against a cunning AI opponent in Training Mode, giving you the experience needed to lay a smackdown on the online battlefield.
SpellPunk VR launches for Windows PC via Steam and Viveport at a reduced Early Access price of $16.99 USD on April 24, 2020. The game will support the Oculus Rift, Oculus Rift S, HTC Vive, HTC Vive Pro, Vive Cosmos, and Vive Cosmos Elite, with support for additional VR devices at full launch. Additional features and content will be released throughout Early Access.
Keep up to date with the latest news about SpellPunk VR by following the game on Twitter and Instagram, and by following Incineration Productions on their official Twitter, Facebook, Instagram, or chime in on the Incinerations Productions Discord channel.